Semi Permanent Make Up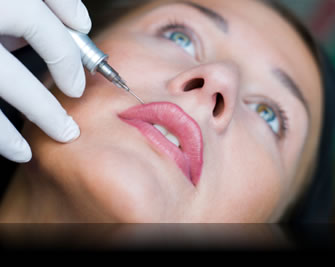 The average woman can take 15 mins to an hour applying their daily make-up. There are those of us who are allergic to cosmetics, use the gym, have a hectic schedule where time is limited, oily skin that does not hold make-up well or just wanting a look that is fresh at all times. Welcome to the world of Semi Permanent Make-Up, where you need never worry about your appearance, just the freedom and know how of looking good in the morning as you did in the evening. Results look like perfectly applied make-up that can range from subtle to defined application depending on each clients individual requirements.

With Semi Permanent Make-Up also known as Semi Permanent Tattooing you can have stunning waterproof and smudge proof eyeliner, lip liner or eyebrow imitation in less than a hour that will last you a minimum of 18 months.

To view some of our work click here.
| | |
| --- | --- |
| Eyebrow Definition | From £250.00 |
| Eyeliner Top and Bottom | From £350.00 |
| Eyeliner Top or Bottom | From £200.00 |
| Lip Define | From £250.00 |
| Lip Blush | From £350.00 |
| Beauty Spot | £60.00 |
| Top Up Colour | From £100.00 |
All prices above include FREE consultation and patch test which is required 24 hours prior to treatment.
All procedures include with exception a FREE top up strictly between 6-8 weeks, anything over will be charged at top up rates.
50% deposit is required prior to treatment.