Events
Please ring to book your place as spaces are limited. Gift vouchers are also available for these events.
Up Coming Events
No Up Coming Events
---
Click on link below to read a description of the events held:
High Definition Brow and Make Up Event
Environ Advanced Skincare Events
Jane Iredale - Mineral Makeup Events
---
High Definition - The new name for HD Brows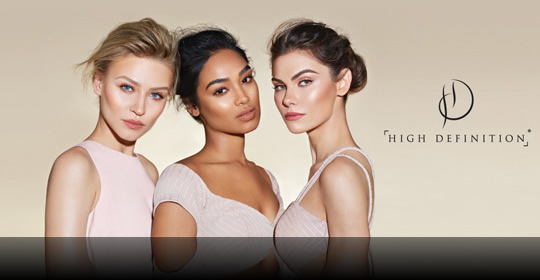 At this event Elite HD Brows stylist and make up artist join us. If your not familiar with HD Brows but have always been curious then this is your chance to watch it in action. You can have a play with the High Definition Makeup range and see what it's all about.

Not only that but you have a chance to get expert advise on HD Brows and professional makeup tips from the Elite High Definition makeup artists.


Brief Description of High Definition
HD Brows - the treatment that defines your natural beauty through a unique and revolutionary seven-step high definition process. HD Brows is a high-precision procedure that transforms even the most over plucked brow into it's perfect shape, dramatically enhancing your facial features. This isn't just shaping and tidying - HD Brows is eyebrow artistry.

High Definition Make Up - is the capsule collection of brow, eye, skin and lip essentials. This make up range is long wearing but at the same time feather light and easy to blend, the ideal combination for your perfect movie star look. Developed with makeup artist Francesca Neil, who's toured with Girls Aloud and is a veteran on tv shows like X Factor, Strictly and Britain's Got Talent, this make up is designed to make you look amazing under even the most challenging circumstances. Even though the shades are natural and flattering you will be looking glamorous and feel like your on the 'Red Carpet'!

To view the full makeup range click here.


---
Environ Advanced Skincare Events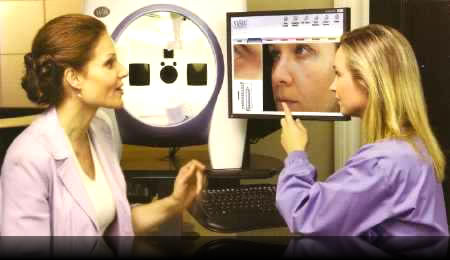 "Never found the right skincare products that actually really work, well look no further with Environ skincare you will not be disappointed."


Get expert advice and prescriptive tailor made skincare regime for your skin condition, whether it's congested skin, acne, pigmentation, sun damage, wrinkles and lines, blocked pores, uneven skin tone and many other conditions. Environs skin care range will help with all skin types. DON'T MISS the chance to have your skin analysed in salon with one of the most technologically advanced skin systems available. At these special events a highly trained and skincare expert will use state of the art imaging machine to assess and take pictures of the deeper layers of your skin and show you the best way to help and improve your condition.

Environ Skincare is a cosmeaucitical range not a cosmetic range meaning the ingredients in the products are too active to be sold on the high street but not too active to be prescribed by your GP. Therefore it's only used and sold by plastic surgeons, dermotoligists and beauty salons.

The way in which these products work is that Environs skincare range does not sit on the skins surface. It penetrates deeper into the living cells where it can reach the root cause of the problem allowing DNA of the skins cell to change to a healthy and positive one therefore giving you the best results that actually work.


---
Jane Iredale - Mineral Makeup Events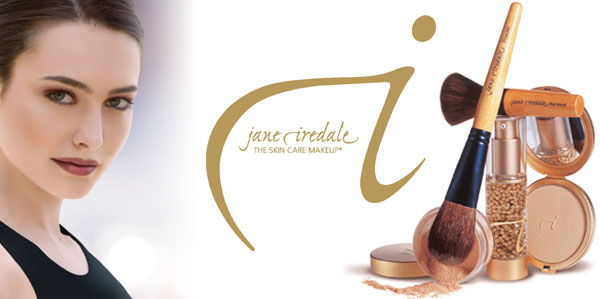 Receive a one to one make-over for 1 hour by our advanced makeup artist. Jane Iredale makeup will leave your skin looking flawless and natural without even knowing you have got it on.

This makeup range is suitable for all skin types the bases act as four in one product; concealer, foundation, powder and sunscreen with natural SPF 15-20. It is also suitable for those who suffer with a problamatic skin as it allows the skin to breath, doesn't congest or block pores as it is FREE from dyes, perfumes, fillers and chemicals.

Jane Iredale mineral makeup can be used immediately after facial, waxing, microdermabrasion and laser re-surfacing.