Crystal Clear Skin Care
"The Skincare Choice Of The Celebraties"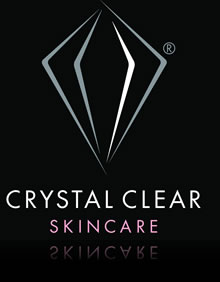 Sharon Hilditch, co-founder and CEO of Crystal Clear International gained her first qualification in Beauty Therapy when she was 17 years old. She started her first beauty salon a few years later. Even though she owned and ran a few beauty salons for a couple of years she was determined to learn more about skincare. So for a number of years working with some skin care experts and studying abroad she became determined to find a anti-aging alternative to surgery and painful laser treatments. Like many women, she was determined to find a gentler anti-ageing alternative. So then she took the next step in her career and launched Crystal Clear.

Crystal Clear has quickly established itself as one of the world's leading providers of hi-tech beauty treatments and skincare products.

Since its inception in 1995, Crystal Clear's success has been built upon its commitment to solving the important skincare issues that make such a difference to a persons life.

They are dedicated to innovating new treatments and products to solve your skincare needs: whether you suffer from acne, dry skin or simply need an extremely effective anti-ageing treatment or product

With a string of celebrity fans, this has reinforced its position as the celebrities' favourite beauty treatment.

Crystal Clear is a leading brand within the professional beauty industry, with a promise to deliver immediate, visible results.

At Beyond Beauty we offer a full range of Crystal Clear products suited for Acne Prone Skin, Anti Aging, Dull Dry Skin, Pigmentation and Problem Skin. We also provide Crystal Clear Treatments such as Crystal Clear Microdermabrasion and Crystal Clear Choices.