You are here: Products > High Definition > High Definition Product Range > Eye Primer
Eye Primer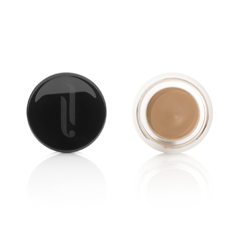 Enriched with special polymers and silicones which refine and visibly smooth the skin texture, the Eye Primer will help keep your eye make up in its place. Ideal for covering any unwanted undertones and allowing eyeshadow colours to appear more full and vibrant; the final result is perfect crease control for eye make-up.


How to use:
Use the Duo Fibre Eyeshadow Brush to apply a small amount to the entire eyelid.
Alternatively use your ring finger and softly pat into the eyelid until smooth and dry.
Available in 3 shades:
001 Sand
002 Buff
003 Latte


Price:
£15.00