You are here: Products > High Definition > High Definition Product Range > Illuminator
Illuminator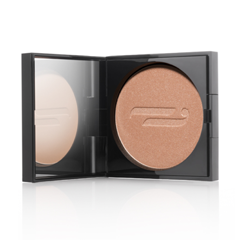 This light-diffusing, universal Illuminator brings instant sophisticated glamour to the face and body. The lightweight pressed-powder is enriched with pearlescent pigments which have a natural luminous effect, adding stunning shimmer and metallic accents.

The oil absorbing formula has been enhanced with Vitamins C and E for antioxidant benefits.


How to use:
Apply to the high plains of the face and body using a brush.


Price:
£23.50